Endless Winter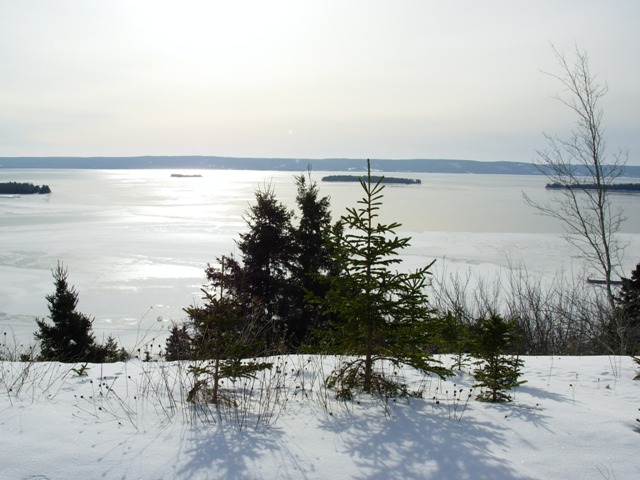 Tags:
It's that time of year when some people (moi?) start whining and complaining that spring is taking too long to arrive. The thinking part of me knows that spring is right around the corner and maple tapping may commence in a matter of a week but - but ... Snow is a four letter word. So is ice. And Winter. My emotional side is getting irritated with winter's unyielding, persistent grip. Let go already!
Is my memory jaded? Is this winter colder, snowier, longer and icier this year than most winters? Or am I in full seasonal whine mode? Maybe some of both.
Lately we've been in a mild spell that's made for some enjoyable outdoor time on my snowshoes. All that time outside has been just as therapeutic for the canines, they were getting house crazy. A little exhaustion does them good.
Weather forecasts are for a return to bitter cold and more snow. I'd rather be tapping trees and hanging sap buckets. When tapping season commences, I'll be carousing the woods on snowshoes. By the time tapping season ceases, I'll be walking on soil and dodging bushes and canes and the buckts will be hanging higher on the trees. That light at the end of the tunnel is starting to show.
Until then, Errol will take daily snow baths and make snow angels. He starts uphill and ends up 3 1/2 feet downhill when he's done, making some very long snow angels. At least one of us is enjoying this endless winter.