I Enjoy This Way Too Much (and I have plenty of company)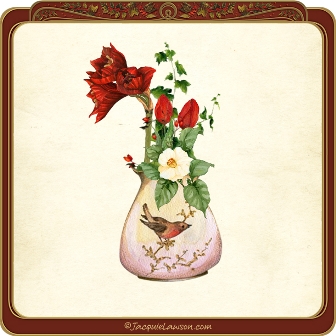 Tags:
Ever since receiving a bewitchingly lovely ecard from a friend, I have been a Jacquie Lawson member and each year at Christmastime I get their Advent Calendar.
This year the theme is Edwardian Manor and it brings to mind Downton Abbey. Last year's theme was Alpine Village. Included in the calendars is hands-on activities.
Some activities can be enjoyed anytime, like the puzzles, other activities become available the day they are featured on the calendar and today it is seasonal floral arrangements. Last year it was design-your-own snowflakes and Christmas tree, with a train set included for good measure.