Precious Little Gems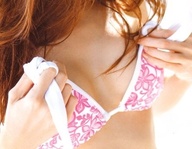 Tags:
Life In General
A Dubious Distinction


Did you know that photos of Kate Middleton's breasts are selling for "six figures" to various newspapers and magazine? That's a whole lotta money for pix of her little darlings.
Tell you what, hand over cash half that amount in the "3 figures" and I'll sell you an exclusive picture of my Precious Little Gems. You won't be able to tell the difference. Mine are every bit as good as hers, yes? Yee-ha!
What, you think that's too pricey? Remember that pure gold is measured by the ounce. It's a bargain!