Puppy walk at the MM wharf this morning, 9:30. (Puppies not required.)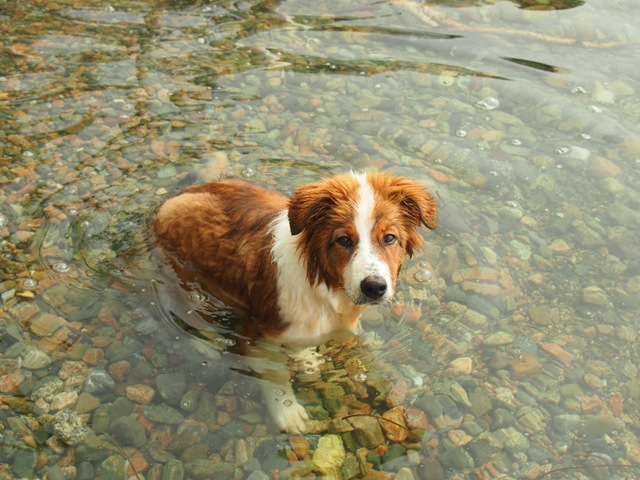 Tags:
This puppy walk is to give the puppies a chance to interact without interference from older dogs, which changes the dynamics between the pups.
Don't you just love how the rocks in the water match Errol's coat? This funny puppy was sitting in the water. Just sitting there enjoying the view while the two Border Collies, Flyn and Lily, enjoyed a good frolic in the lake.