Enterprise Woodburning Cookstove For Sale, Circa 1930's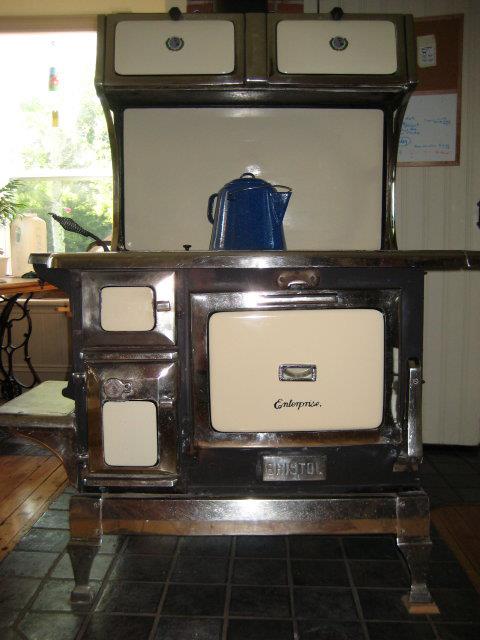 Tags:
Bonnie Emond is selling her cookstove. Here is what she has to say about it:
We are reluctantly selling our Enterprise wood kitchen stove, circa 1930's. It is in our house ( the former Howard Morrison ). If anyone knows of a more exact date when this family would have purchased it, please let me know. It is in excellent condition and has been used by us for the last 17 years as primary source of heat. You can't beat a cast iron stove for cooking on. anyone interested please contact me. See new album for more pics (in Facebook)
$600.00. We do want to sell it , because we have no place to properly store it. I would hate for it to deteriorate.