CANCELLED Lloyd Spiegel Blues Concert! You Don't Want To Miss This!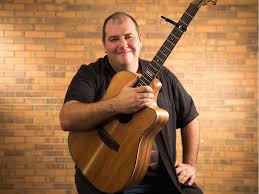 Tags:
Music


Lloyd Spiegel, Blues Guitarist And Singer.
You will be dazed and amazed at his skill with the guitar. You won't regret going to his concerts. You can even go twice!
Shannon Studio at the Port Hawkesbury Civic Centre on Monday, April 20th 7:30 p.m.
St.Georges Channel Hall on Wednesday, April 22nd 7:30 p.m.
Both with limited tickets available and both on sale NOW.
I have my tickets. Get yours asap before they run out.