Keith Mullins At St. George's Channel Hall 7:00 p.m. Saturday 23 February 2019 Don't Miss It!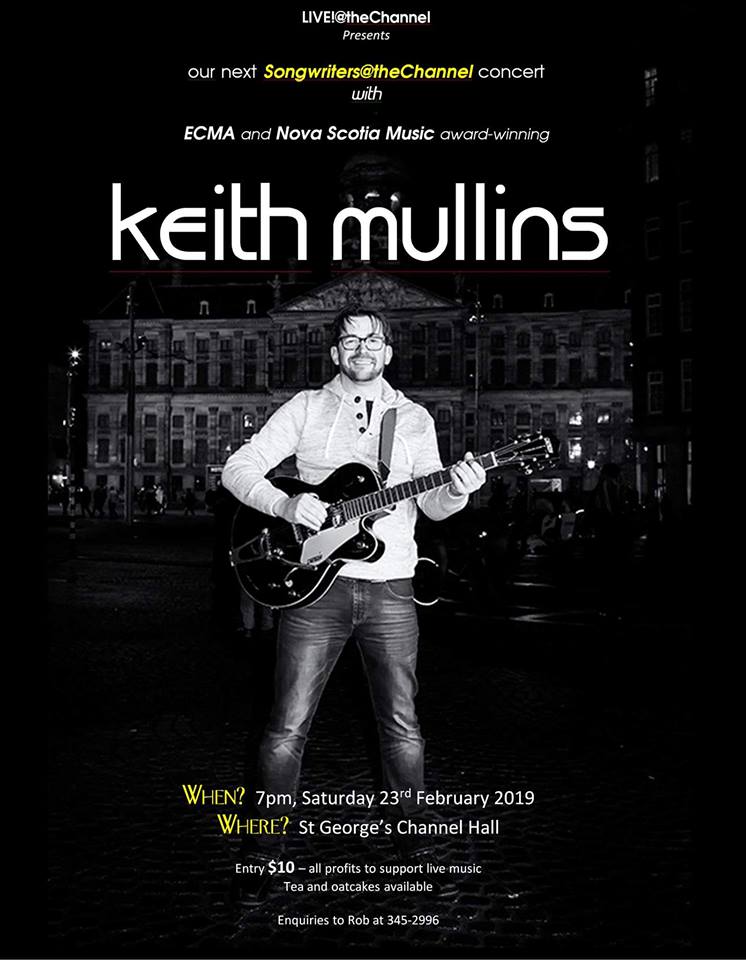 Tags:
Music And Entertainment


LIVE!@theChannel - for the latest in our 'Songwriters@theChannel' series, we are VERY excited to welcome the multi-talented, award-winning phenomenon that is KEITH MULLINS!
Just back from his CD launch tour in Europe, Keith will be well-known closer to home by anyone who has attended a Music Camp or 'Bandemonium' event in the last few years.
Come early to avoid disappointment!
Entry $10, tea and oatcakes $1.
All profits go to support live music.
Please SHARE!